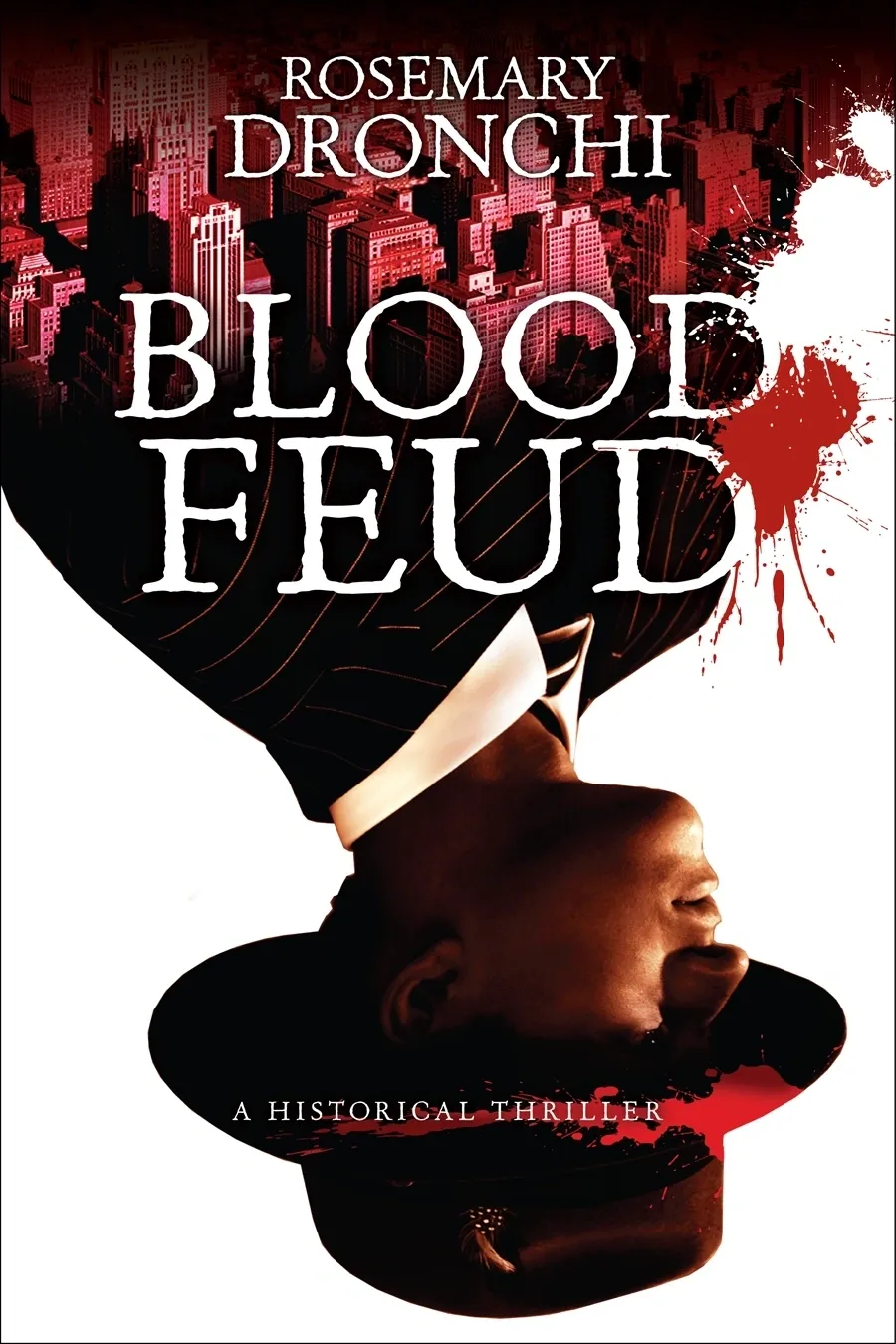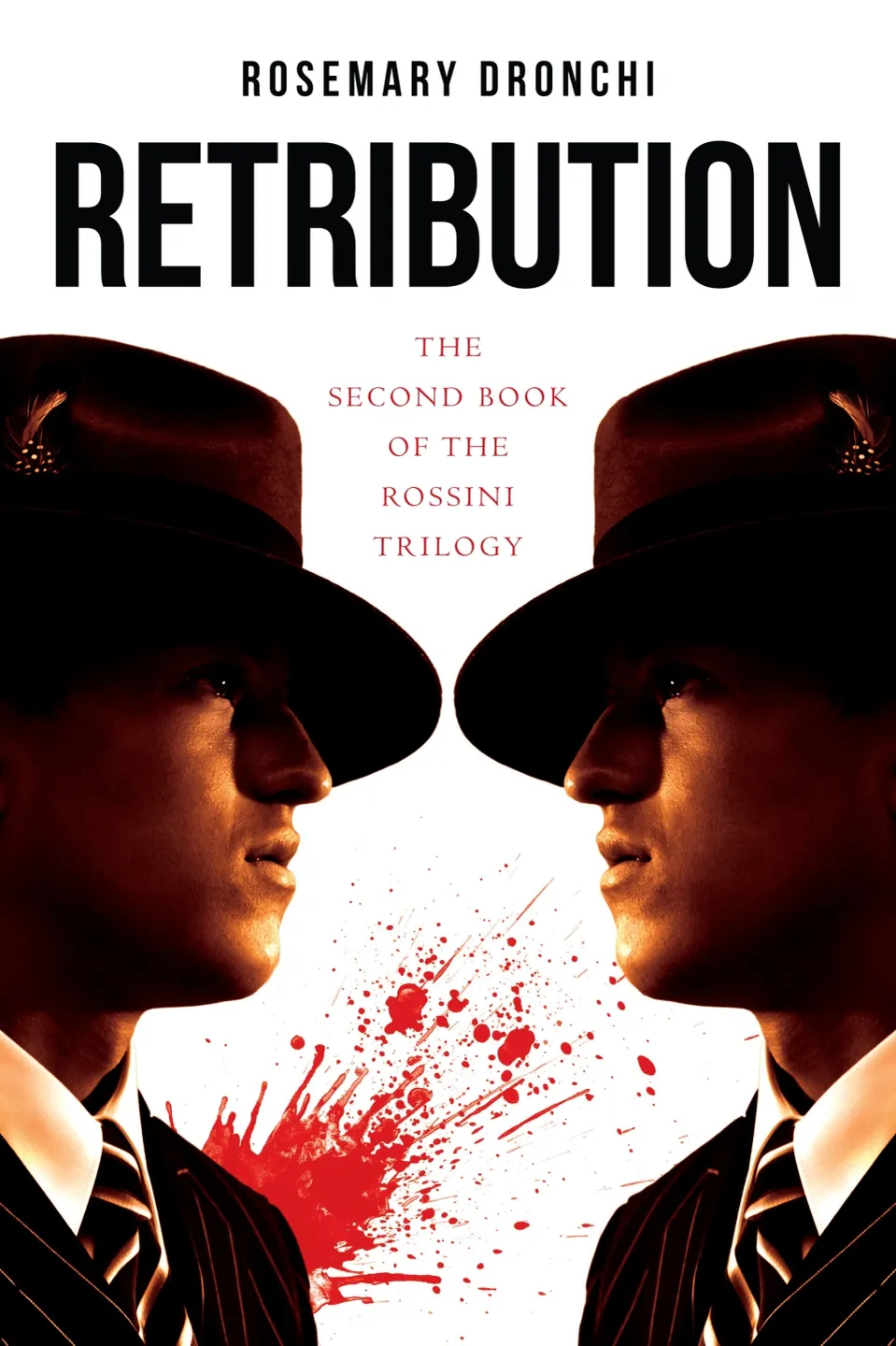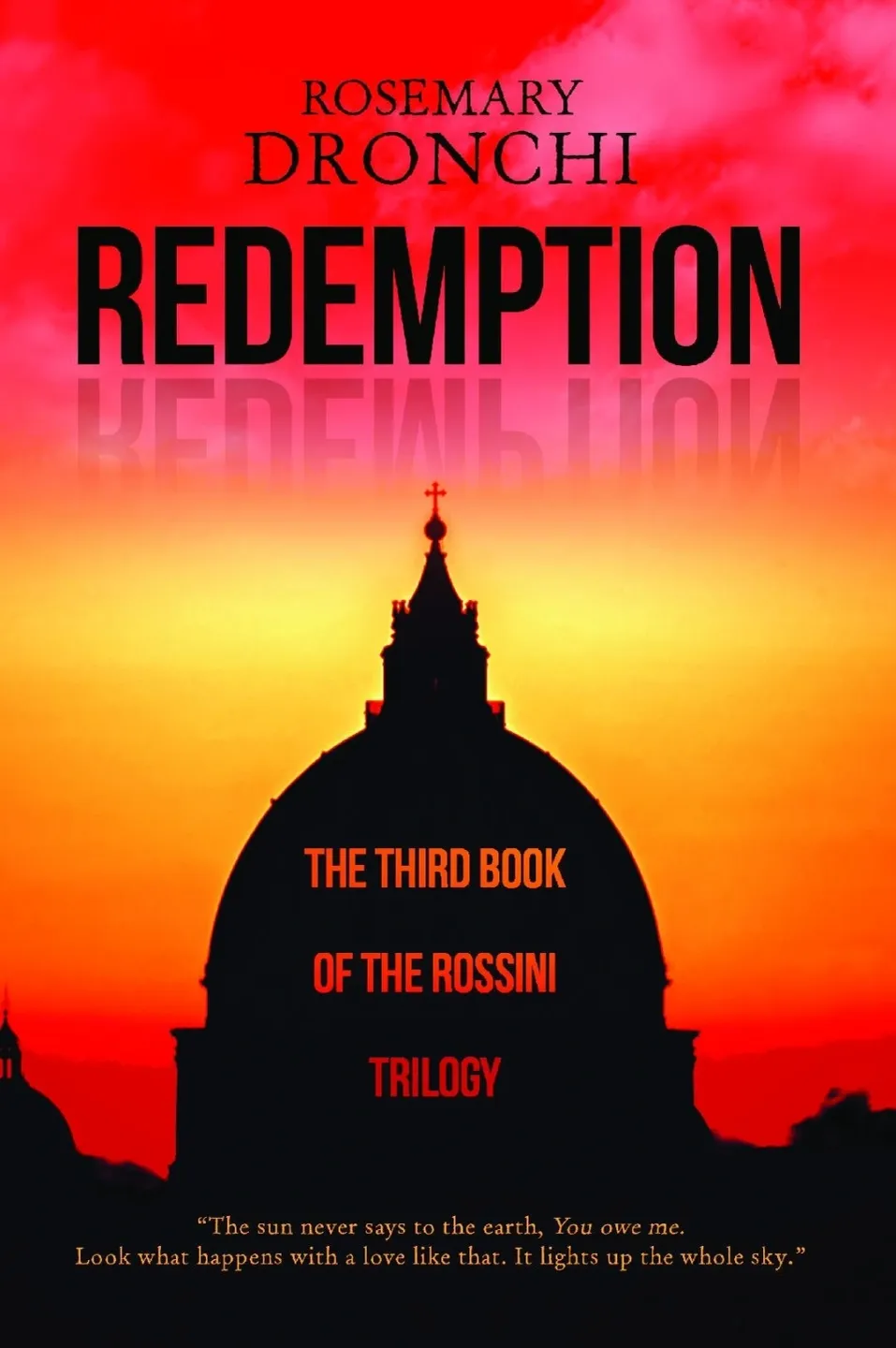 It is 1906 when the illegitimate, five-year-old Agostino Rossini witnesses his grandfather, Carlo Batista murder his mother, Alessandra Rossini. With no memories of the violent crime, the child is sent to an orphanage. After eleven years, Rossini flees the orphanage. His need to prove that he is worthy drives him to leave his few true friends and immigrate to America where he uses the opportunities provided by Prohibition, and a booming stock market to build what on the outside seems like a perfect life. Inside, however, he remains emotionally frozen, tormented by horrific nightmares he is unable to explain. When a chance encounter resurrects his long-suppressed memories, the twenty-eight year old Rossini, finally understands both the devastating dreams and his inability to commit to the loving family life he craves. The only way to heal himself, honor his mother and move beyond his painful past, is to return to Italy to confront his grandfather.
In the intervening years, the elderly patriarch, Carlo Batista, becomes more powerful. As a wealthy banker with ties to Mussolini, the Vatican and Mafia, Batista considers himself largely invincible, except for a secret that only Rossini can expose: the fact that he was Alessandra's murderer. A truth which would ostracize him from his peers or even worse—cause his death. When Batista learns from a reliable informant that Rossini is returning to Italy, he knows for certain that his illegitimate grandson remembers.
Blood Feud pits Rossini against his grandfather, and hurls him on a collision course with his half-brother, The Leopard, Italy's most accomplished assassin, who will stop at nothing to kill Rossini. The novel propels Rossini to challenge the assassin and fight for survival. The confrontation leads him to the realization and painful truth of his family's crimes.
Even though Rossini accepts he may never find his mother's body, the satisfaction of knowing that Batista and The Leopard are in jail awaiting trial and that justice prevails, enables him to move on. He forgives his father for his vulnerability and cowardliness and uncovers the solace which enables him to rebuild a life with Francesca, his childhood sweetheart and attain the love and trust he's always sought.
Blood Feud is a story of survival, secrets, power, and the closeness and conflicts of family. Bestselling author, David Hagberg, creator of more than eighty thrillers including Dance with the Dragon, calls Blood Feud "a fabulous first novel about one of the most fundamental of Italian obsessions...vendetta."

The first time I saw someone murdered, I was five years old. That someone was my mother, Alessandra Rossini. Agostino Rossini faces his greatest fear in Rosemary Dronchi's second Rossini Trilogy novel, which again links the beauty of the Italian countryside, the excitement of Prohibition-era New York City, and a gripping, high-stakes drama that pits brother against brother.
Agostino Rossini is twenty-eight years old when he returns to Italy. His mission: take down the man who murdered his mother. When he discovers her remains buried beneath an oak cask in his grandfather's wine cellar, he knows for certain that he found her killer. What he doesn't know is his powerful grandfather arranged a contract hit on him, ordering his half-brother, an assassin known as The Leopard, to expedite the hit. Facing a battle that puts Rossini, his wife and children in grave danger, he questions if his wealth can buy the protection he needs to secure his family's safety, and bring down the assassin. Can he somehow put all the pieces of the puzzle together to discover who contracted the hit on him, and targeted his family? Will he find The Leopard before The Leopard finds them?
Discovering the journals of his mother and father, Rossini uses what is in them to separate truth from lies, and uncovers a heart-pounding tale of families divided, friendships sealed in blood, and an obsessive love affair his mother shared with a man she knew she could never have as her husband.
In the aftermath of America's stock market crash, all life begins to intensify as the catastrophes of the Depression deepen, and as brutality falls upon brutality, Rossini's belief of justice falters, passions rage out of control, and murder is as predictable as the rising sun.
Complex and powerful, human and heroic, Retribution distorts the lineage between fiction and reality. It's filled with wickedness, terror, and suspense, but sealed with romance, love and loyalty. The novel burns with a tormenting look at an unforgivable secret buried for twenty-eight years.
Retribution, set in late 1929 southern Italy and New York City, is a story charged with passionate controversy and paints a distressed masterpiece expressing the power of good versus evil.

Redemption is a fast-paced historical novel about the reunion of Italian twin brothers, Carlo and Agostino Rossini, who were separated at birth, and as adults pitted against one another by their heartless father. In the midst of the Second World War, the brothers who are once again brought together, find themselves fighting against the evil Nazi leader, Adolph Hitler and the equally cruel Italian dictator, Prime Minister Benito Mussolini. As Agostino ultimately becomes a confidant of Franklin D. Roosevelt, the president of the United States, asks Rossini to return to Europe under the guise of securing property he still owns in Italy.
Agostino's main purpose is to spy for the American government, sending the allies valuable information about enemy plans of troop movements in Italy. Meanwhile, Carlo trades a life of violence for one of piety and prayer as a humble priest. After complete dedication to the Holy Catholic Church, he gains the confidence of Pope Pius XII, and is elevated to the title of Monsignor, where every day he atones for his sins committed in the years before he entered the priesthood. In this way, by hiding refugees, Jews and Christians, alike in the catacombs beneath the Papal City he is doing the work of God. Together the brothers face danger and work to get as many refugees out of Italy. But those who they are unable to get out will face the inevitable. The Nazis' takeover of Italy, Hitler's death camps and the genocide of war.
Back in the United States, Agostino's wife, Francesca is still reeling from their young daughter's death from infantile paralysis, the same affliction that sentenced President Roosevelt to life in a wheelchair. Yet she displays dignity and courage as she devotes her time not only to her growing family but in assisting bewildered Italian immigrants who came to the United States with the hope and spirit of making a better life. These people are United States citizens and yet they are confined to internment camps on American soil. She works selling war bonds any place she can make a make-shift office. On weekends she involves the older children in packing boots to send to American soldiers that are stationed overseas that are made in her husband's former shoe factor.
Redemption is a remarkable adventure story of one family's courage and loyalty to two countries: Italy, their ancestral home and the United States, which they have come to love.